Wow! It's been nearly a week since my last post. With all the assorted house guests (planned and unplanned) it's been a bit zany around here. I dropped my folks at the airport yesterday morning. We had a very nice visit and I'm sad to see them go.
On Sunday we went to the wedding of a truly fantastic couple. It was a beautiful ceremony combining both Buddhist and Jewish beliefs and traditions. The ceremony was followed by just the right amount of toasting (nobody droned on), yummy food, wedding pie (yup, PIE!), and dancing. It was a wonderful evening. Mazel Tov Marc and Amelia!
I was still finishing my dress Saturday night but I'm really happy with how it came out.
I designed it myself and I ended up drafting my own pattern.
And I got to wear my new Fluevog shoes (bought retail but on sale.)
I really love these shoes!
I went with sparkly jewelry to complete the look. Crystal rhinestone screwback earrings (converted to pierced), crystal rhinestone, red rhinestone, and ruby and diamond bracelets, and red rhinestone pin. All vintage except the ruby and diamond bracelet which was a gift from Hubby.
It was so much fun to dance in.
How seriously yummy is is this vintage box purse by Etra?
While my mom was here she was talking about how hard it's been for her to find jeans that fit her the way she wants them to. Everything is low rise these days and she prefers them at the waist. So I suggested we check Goodwill. She scored a pair of 80s era Wranglers for $3.50 that were exactly what she was looking for.
As long as we were there it only made sense for me to check the racks for goodies too. This is a great time of year for finding vintage clothing at Goodwill. They aside anything they think looks like a costume and then put it all out in the fall for Halloween. This means there's a lot of funky vintage stuff mixed in with the sexy-whatever costumes.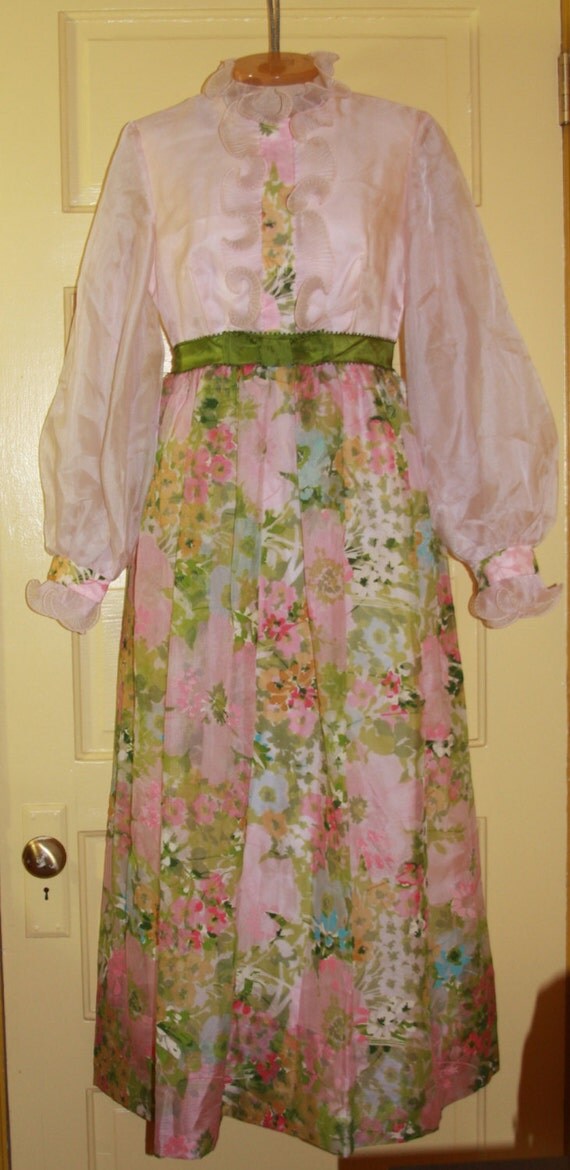 The kittens (the unplanned house guests) are adjusting to life with people and get cuter by the day.
At this point there is only one who is still hiding but she's slowly coming around too.
We have appointments lined up for people to come meet them so with any luck we might be kitten free by the end of the weekend.
But I am going to miss these fuzzy little faces!